Follow the steps below to complete your order.


Step 1: Login / Register
If you have not created your account, click Register,please enter information required, when done click Register .
Then click "Login" button to login.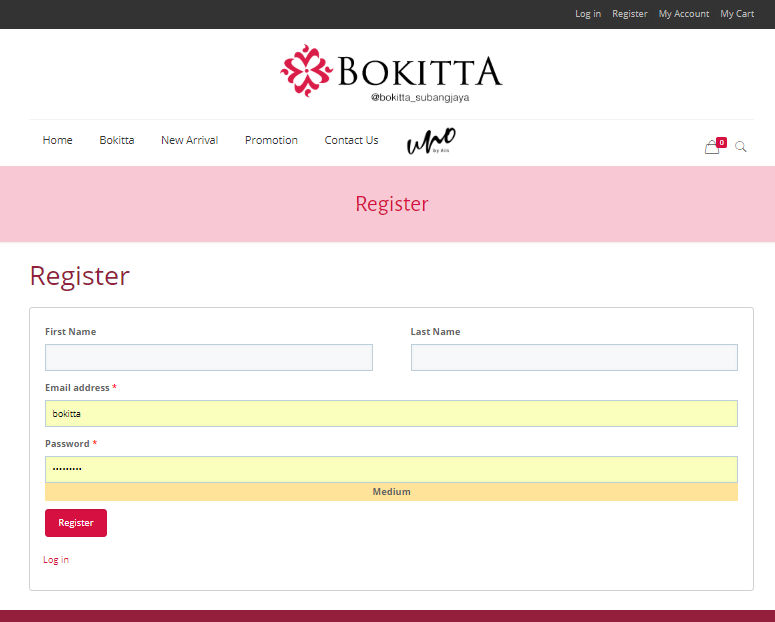 Step 2 : Add your desired item to Cart
Choose your desire item, click "Choose an Option" for size, insert the quantity of the item and click on "Add to cart" button.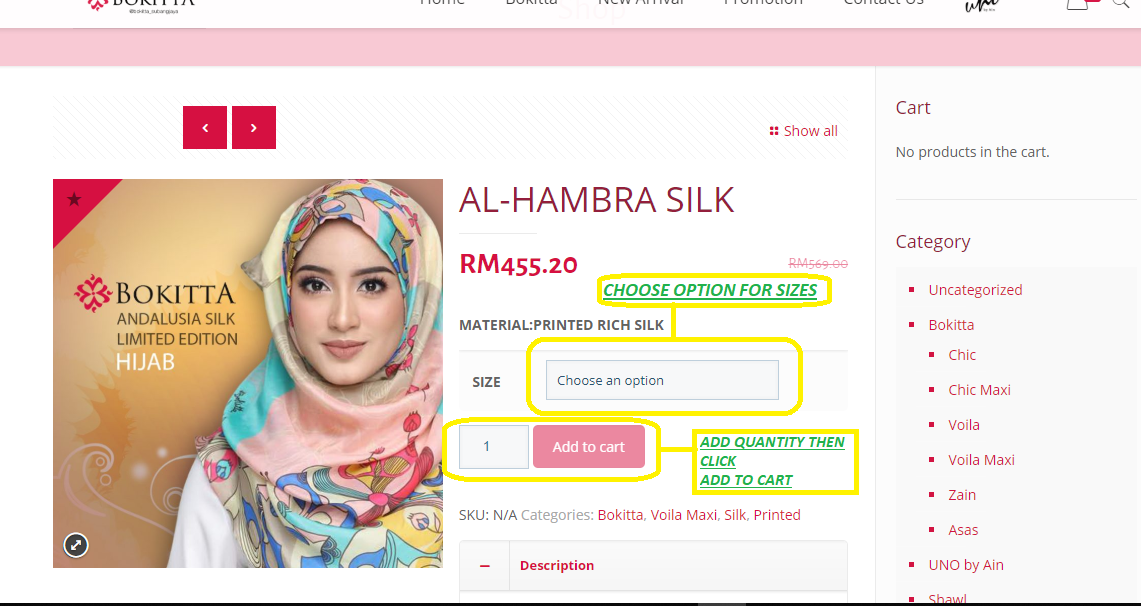 Step 3: Checkout Out
You can still continue on shopping with your desired item to add more items into your cart, You can click "View Cart" for you to review your cart.
To Checkout, click "Checkout". When you finish shopping click on "Secure Checkout" to proceed with your purchase.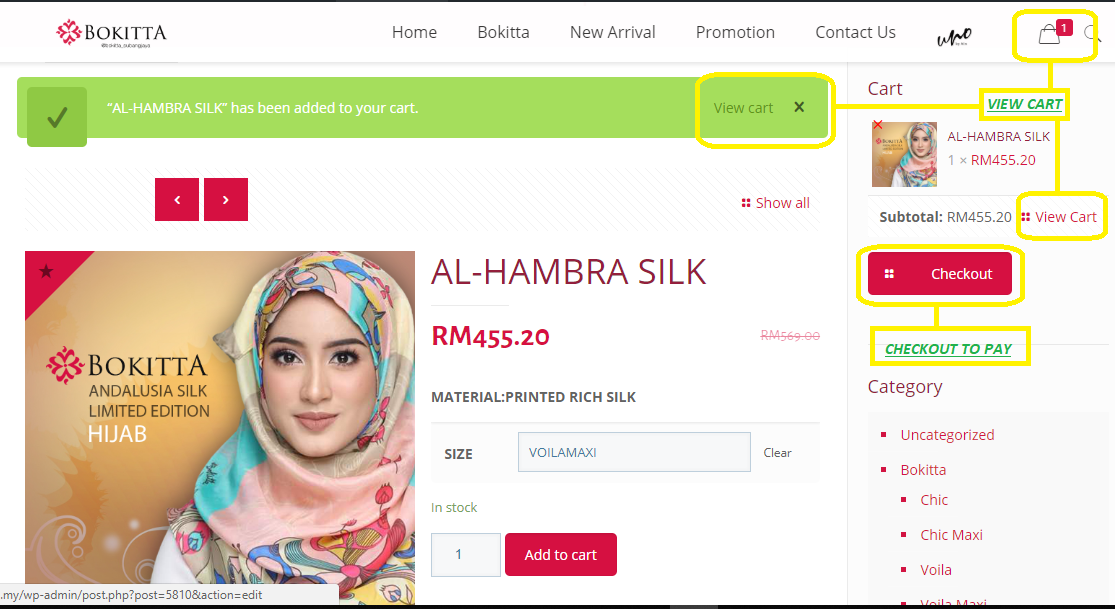 Step 4: Enter Billing Address (For New Customer)
For new customer, fill in the required fields to add your shipping address first before proceed to payment.


Step 5: Confirm Your Delivery Details
Before proceed to payment, kindly confirm your shipping address and if you wish to change your shipping address, just edit in the required fields.
After you confirm your shipping addressyou can proceed to your payment.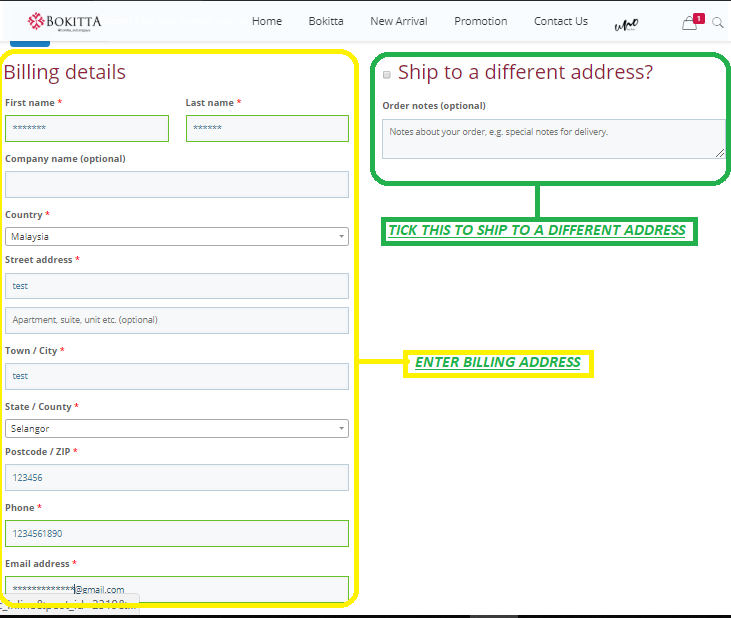 Step 6: Choose your payment method
Before you choose your payment method, please verify all items & quantity are correctly shown in your shopping cart.
Confirm your billing and shipping address once again and then please choose your payment method and leave your comment if you have any.
Tick the box of your preferred PAYMENT METHOD.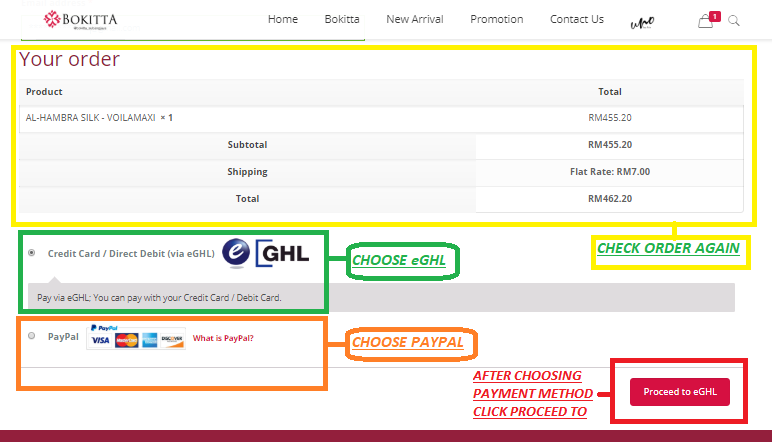 eGHL for DEBIT CARD / CREDIT CARD and MALAYSIA INTERNET BANKING,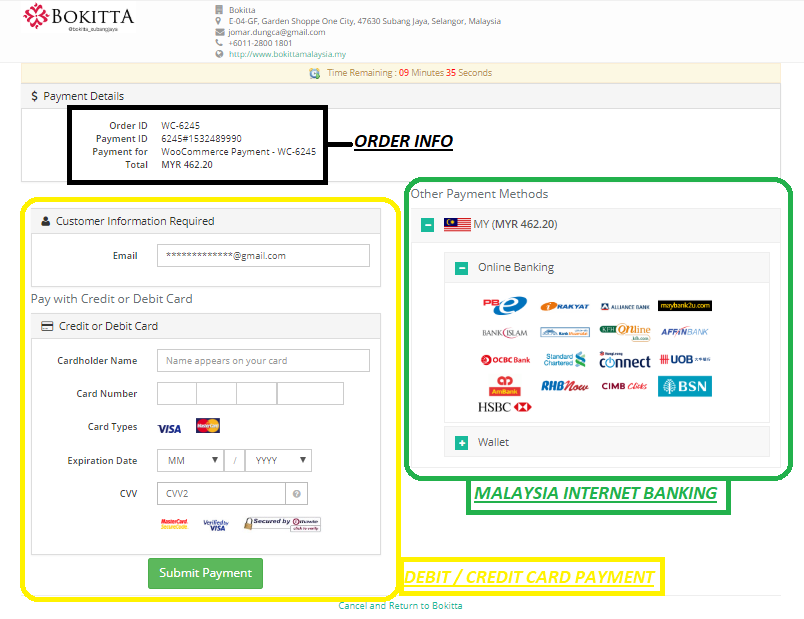 PAYPAL for PAYPAL USERS (paypal acoount holders) and DEBIT CARD / CREDIT CARD for non-paypal account holders,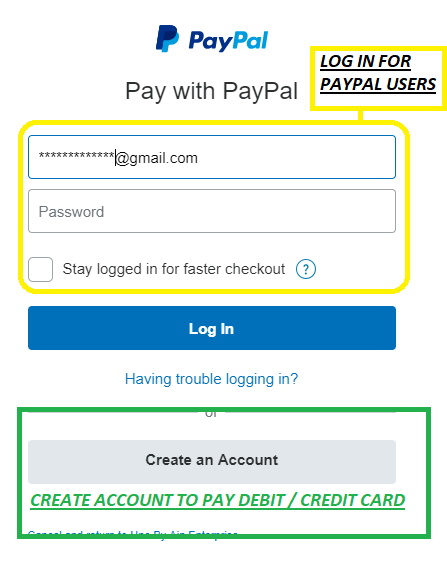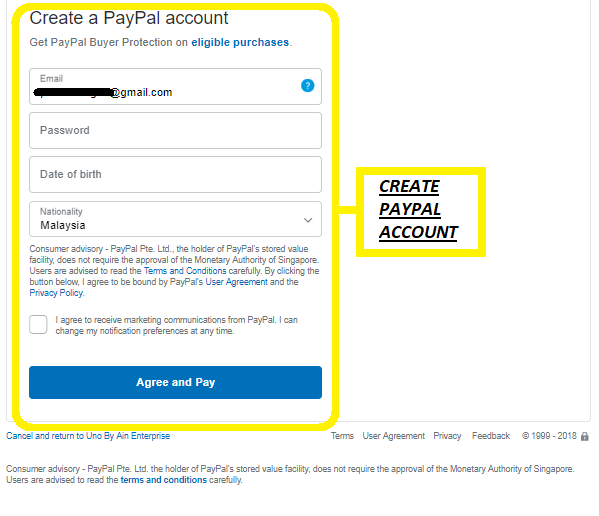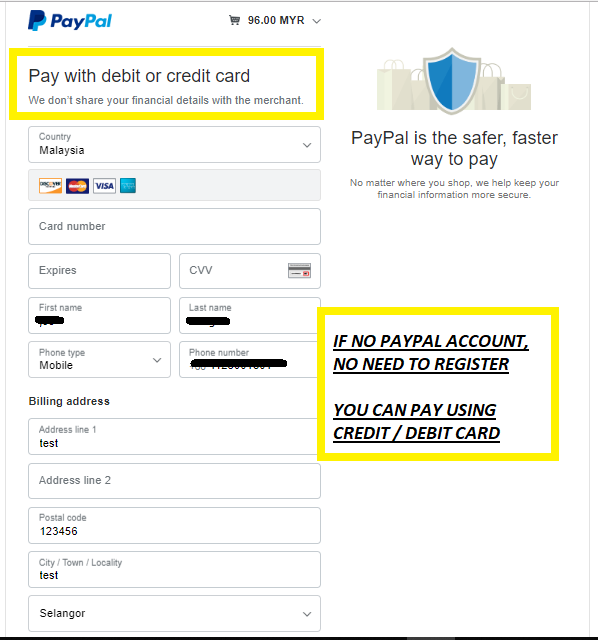 Step 7: Order Successfully received and processed
You have now successfully purchase your item. Once we have received your payment, we will arrange to deliver your items soonest possible.
You will recieve email notifications regarding your order from time to time.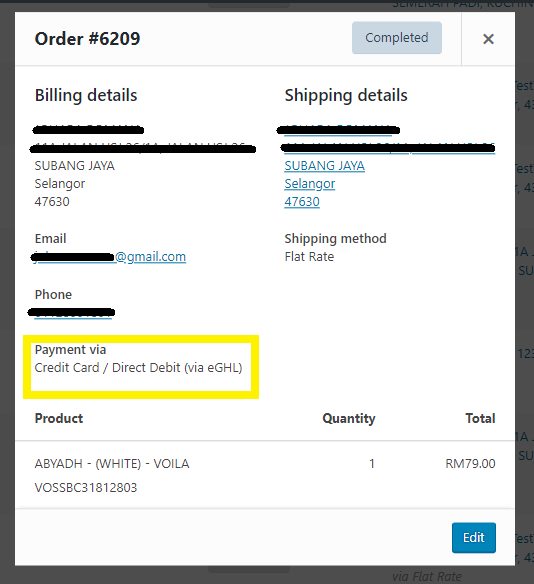 THANK YOU FOR PURCHASING AT OUR WEBSITE. PLEASE FOLLOW US ON INSTAGRAM / FACEBOOK.